Year 6 SAT's
They have worked extremely hard all week and are a credit to St Mary's. Congratulations!!!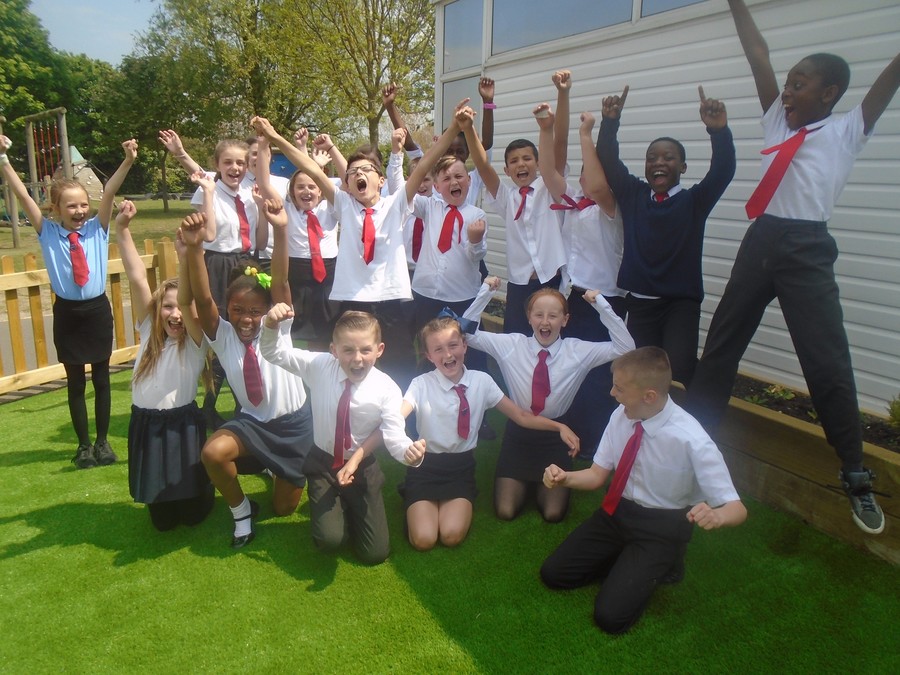 Walliams Class enjoying their breakfast club
Spring Concert - March 2017
Respect Award - March 2017
Congratulations to all the winners of 'The Respect Award' for Term 4.
To raise money for Comic Relief and for the school library, the children in Key Stage 2 performed a talent show for their parents and all the children at St Mary's.
Reading Garden
Our fabulous 'Reading Garden' is open for the children to use at break times.
Great British Spring Clean
On Friday 3rd March 2017 Kinney Class (Yr5) were invited by Swanley Town Council to help 'Keep Britain Tidy'
Along with the new Town Clerk they worked very hard collecting a large amount of rubbish from around Aldi, the fire station and church yard. Members of the public were praising them and saying well done!
World Book Day
2nd March 2017
We had some great costumes today. All the children looked fantastic! Well done to all those that were winners!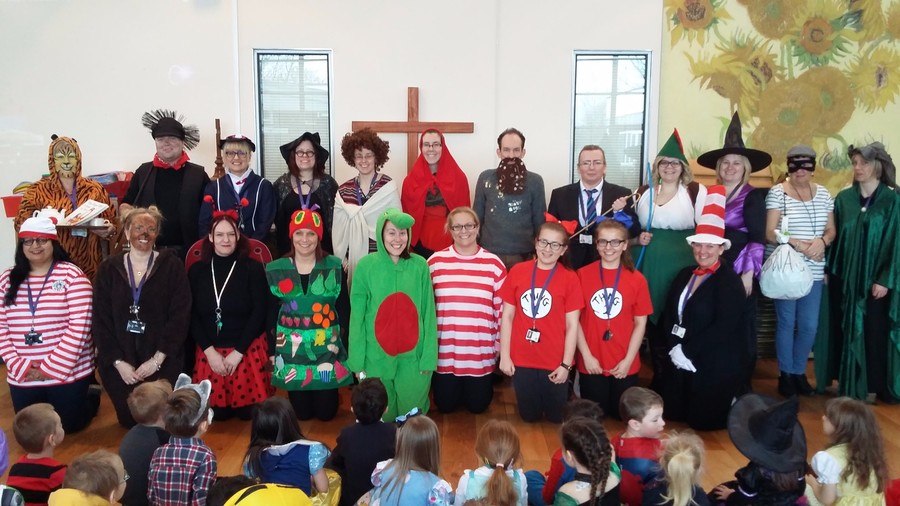 Respect Award - February 2017
Congratulations to all the winners of 'The Respect Award' for Term 3.
#HotChocFri 10th February 2017
Well done to all of the nominees and winners of this weeks Golden Star award.
Safer Internet Day 7th February 2017
Today the children were involved in learning about how to stay safe when using and posting images online.
#HotChocFri 3rd Feb 2017
Congratulations to this weeks winners of the Golden Star in our celebration assembly.
POTTER - Brooke
DAHL - Eliana
BROWNE - Louie
WILSON - Alfie
KINNEY - Adrienne
WALLIAMS - Alexis
#HotChocFri 27th Jan 2017
Every Friday during our celebration assembly we award children with a nomination for the 'Golden Star' award. One child from each Key Stage 1 and 2 will be the overall winner of the 'Star' these nominees and winners will then get to have hot chocolate with cream and marshmallows with Mrs McGarrigle. This is known as #HotChocFri
Respect Award - Term 2 - December 2016
Each term, two children from each Key Stage 2 class are chosen to receive a 'Respect Award' for either their politeness and respect, kindness and enthusiasm or willingness to learn in every aspect of school life.
The BIG Christmas Sleepover 2016
Respect Award - Term 1 - 20th October 2016
Year 6 production 2016 - 'Grease'
On Friday everyone had a go at the Sky High and Crate Stacking.
Year 6 had fun in the evening too at the campfire and playing the one minute challenge back at the lodge on Thursday evening.
We had breakfast cooked for us by the caterers with lots of snacks in between. On Wednesday evening, we went for a night walk in the woods with our torches.
On Thursday all the groups tried the Climbing Wall, Cresta Run, 3D Maze, Archery and the Go-Karts.
On Wednesday, we went on the Adventure Playground and demonstrated our team skills, building rafts that needed to transport each team across the lake.
GARDENING CLUB GARDENING CLUB GARDENING CLUB GARDENING CLUB GARDENING CLUB GARDENING CLUB
Crazy Hair Non-Uniform 06.05.16
"CLEAN FOR THE QUEEN"
On Friday 4th March our Year 6 pupils were invited to help with the Big Tidy Up across Britain "Clean for the Queen" This year will see the celebration of Queen Elizabeth's 90th Birthday and we will be having our own party here at school in June. Year 6 had a great time and they collected a fantastic amount of 21 rubbish bags. Then they went back to Swanley Town Council to receive a well earned biscuit and certificate.
Well done Year 6!!!
WORLD BOOK DAY 03.03.16
We had some fantastic costumes today. See who you can recognise.
HARRY POTTER DAY 05.02.16
The whole school enjoyed a "Magical" day learning about lessons from Hogwarts. The children got a chance to meet some wonderful animals and even held a snake. We played Quidditch and worked our way through the maze. It was a great day!
Our Wonderful Music Assembly
28.01.16
CHRISTMAS STARS PERFORMANCE
RECEPTION & YEAR 6 HEALTHY EATING TALK
CHILDREN IN NEED 2015
We had a great day dressed as our favourite Superheroes to raise money
Gallery
Year 4 Violin Lessons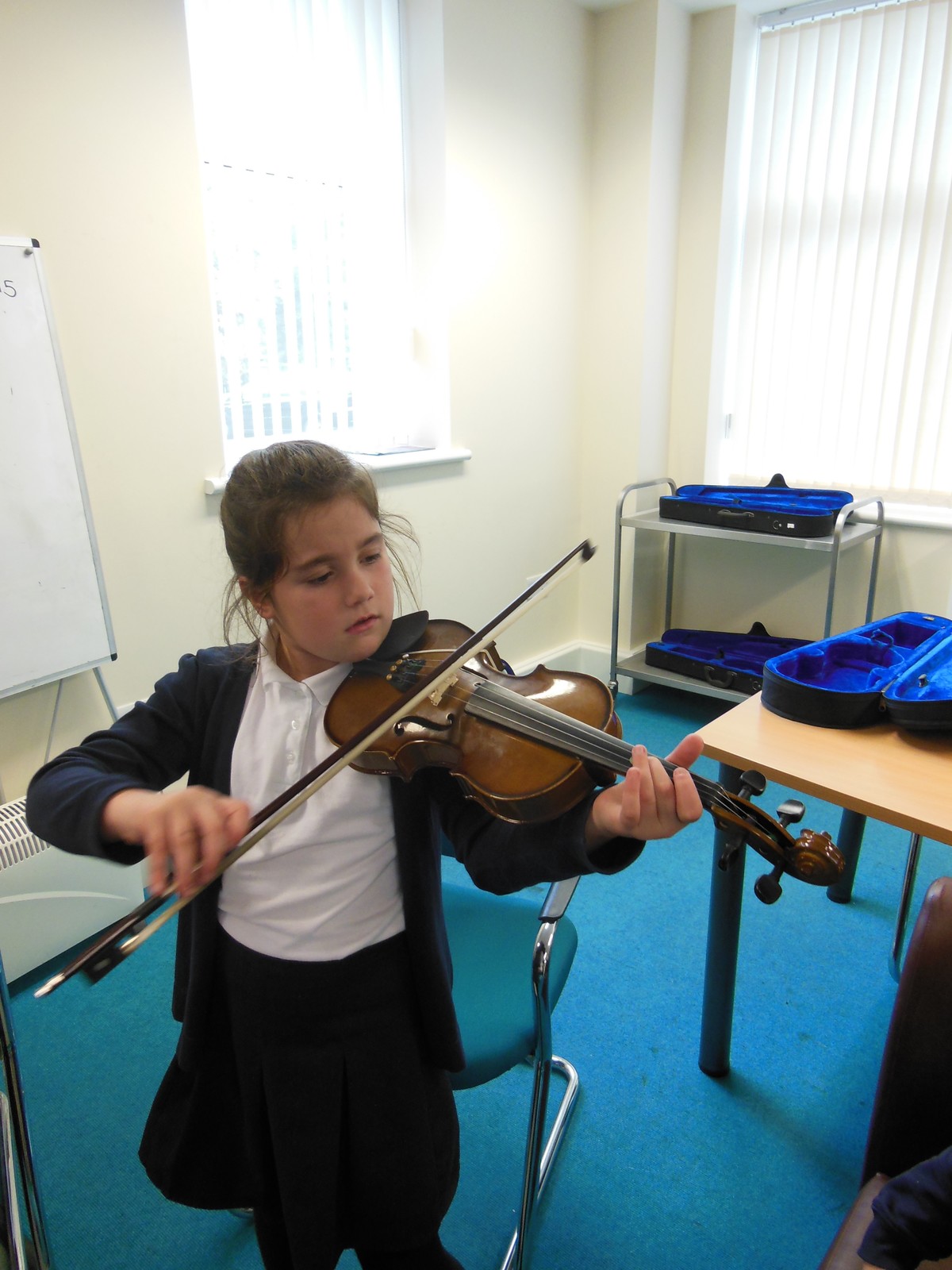 Parkwood Hall School Band visited our school on Friday 20th November 2015.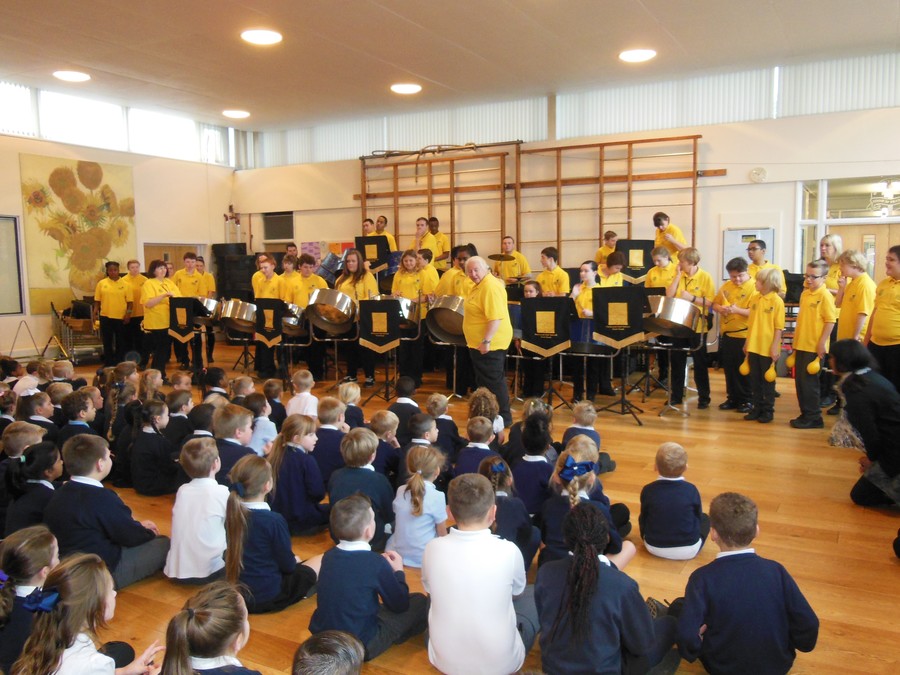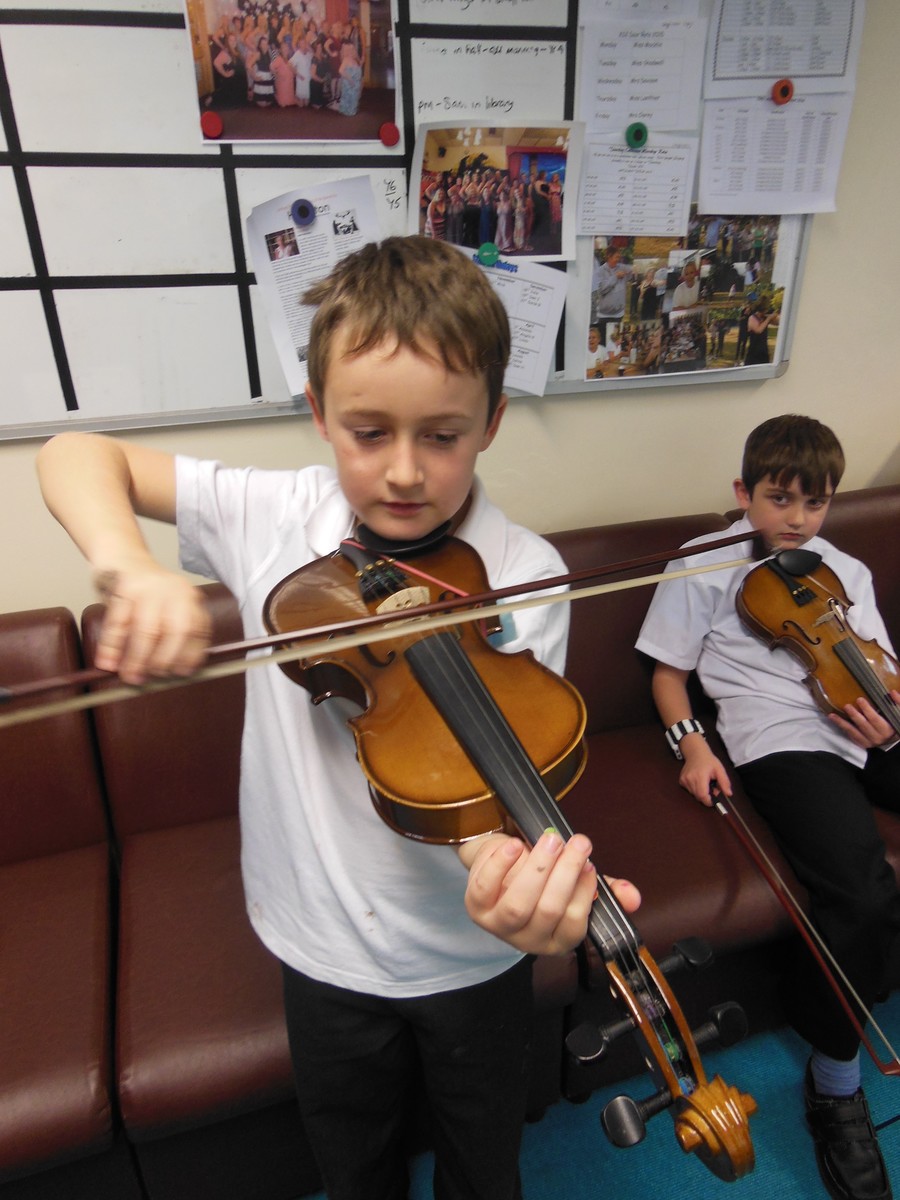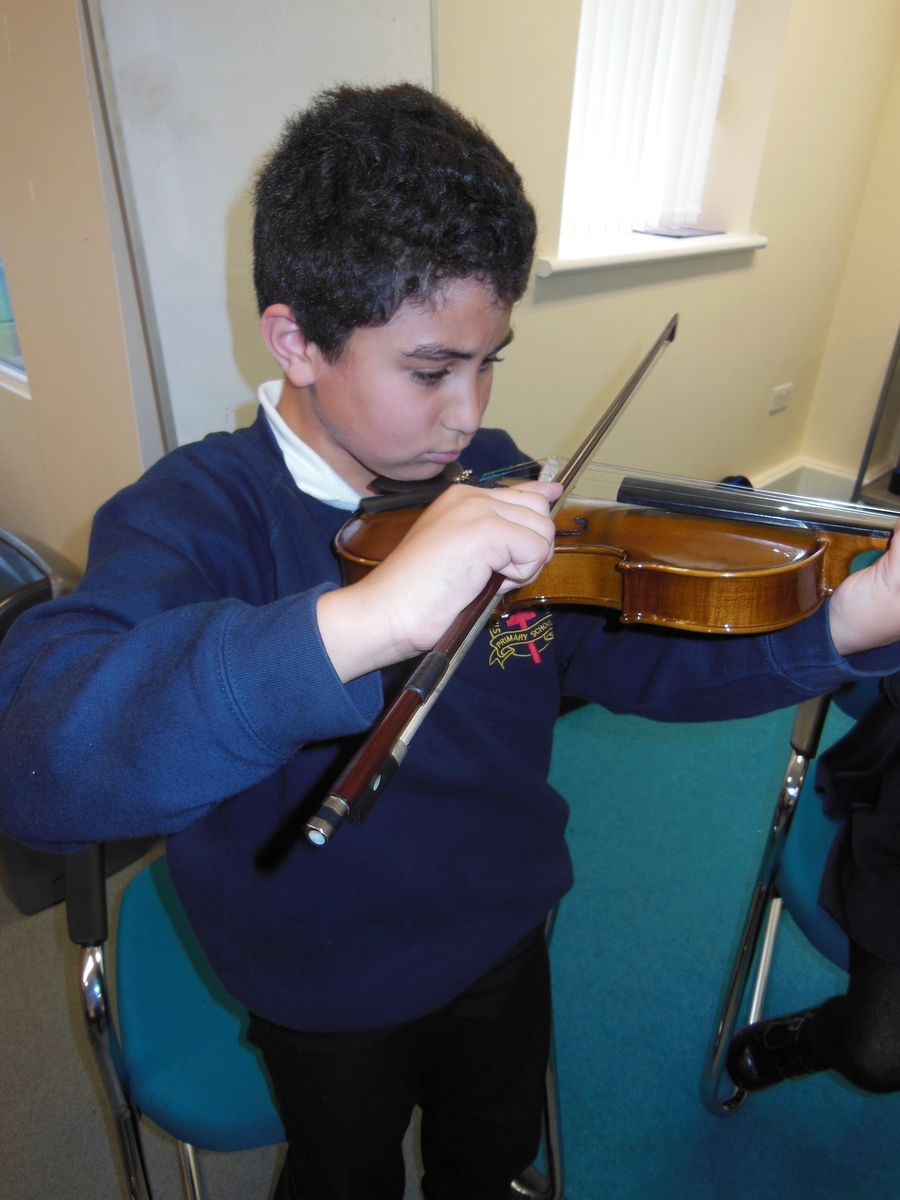 Showing Year 5 how to Plank