July - SELF CONTROL
June - HONESTY
May - FORGIVENESS
April - HUMILITY
February - KINDNESS & COMPASSION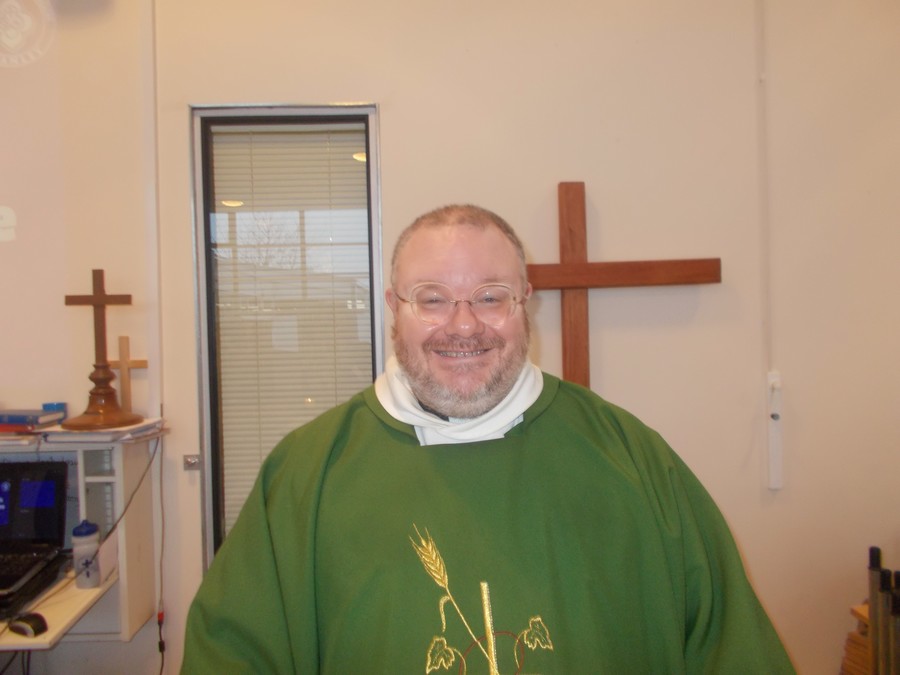 Every Wednesday morning we have Mass with Father Dane
Each classroom has a designated area where children can have time to reflect.
On Wednesday 1st March we celebrated Ash Wednesday. Ash Wednesday is the first day of Lent, and 40 days before Easter. The Lent period is a time of penance and fasting, with many of our children giving up sweets, crisps or chocolate; reminding us of the 40 days Jesus spent in the desert being tempted by the devil. Father Dane explained to us that '40 days' in Hebrew, actually means 'a very long time'. For those of us giving up things we like, it feels like 'a very long time'! This year the period of Lent lasts for 46 days.
The ash is used to make a cross on our heads, and represents the dust from which we were made by God. As the cross is drawn on us, Father Dane says "Remember that you are dust, and to dust you shall return".
The pictures below show our 'Leading Lights' in Year 6, who aid Father Dane during the service or mass.